CI Hex Viewer is a software application for viewing and editing raw binary data. The program comprises all necessary means ideal for quick, easy and secure handling of raw data in hexadecimal mode.
Data parsing
Particular software functions enhance binary data parsing greatly. When you work with hexadecimal field positions, the program memorizes selected locations for you to find the necessary one. Besides, you can make bookmarks for further references to marked positions at any convenient time. The software also lets you handle isolated data ranges providing possibility of copying, editing, saving range and creating a new file from any given range. To simplify finding required location the application offers enriched data "search and replace" with customizable parameters, including with special syntax. In addition, data can be searched and compared in several sources simultaneously. You will also find plenty of data copy and data saving options capable of covering a variety of user tasks. Raw Data Inspector is an auxiliary tool helpful in interpreting current hexadecimal locations.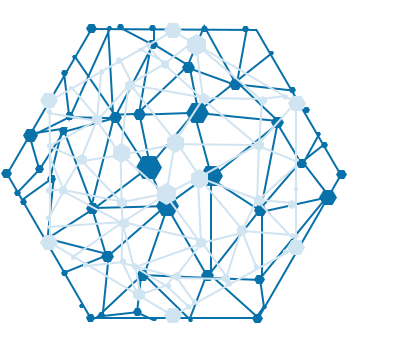 Data modifications
Virtual data editing mode makes this software safe when it comes to data modifications. You can create a new dedicated area to produce necessary changes which won't affect any byte of source information. CI Hex Viewer offers a variety of tools to make data editing simple – copy, paste, append, truncate functions etc. are at your disposal. It is possible to organize data exchange between source and target storage or have logical operations done automatically. Automatic Span Tool lets raw data be merged from a set of different components enabling editing data of several sources as one.
RAID assembly
CI Hex Viewer contributes to correct RAID assembly as well. Its RAID-Builder Tool allows you to analyze and put together parts of a complex RAID storage. The program works with different levels – RAID0, RAID1, RAID3, RAID5, RAID6, JBOD; complex levels – RAID10, RAID0+1, RAID50 etc. Creating a custom configuration is also possible with this program. For parity storage levels, the software offers automatic parity calculation. Moreover, the application is capable of building RAID automatically, if necessary signatures are detected by its RAID Definition Language.
---
Other software features
Binary templates is another software feature which significantly simplifies data parsing and editing for you. The templates are written by the user with special syntax enabling covering an endless variety of data sources. Given structures can be applied to several equal sources at the same time.
Moreover, CI Hex Viewer provides an opportunity to work with plenty of data sources including physical and virtual disks, disk images, disk partitions, files and separate file fragments.
With abundance of tools and functions organized into one efficient software, this utility will become irreplaceable assistant to everyone working with raw binary data.